AAA Northern California, Nevada & Utah Insurance Exchange Changes Name
July 15, 2013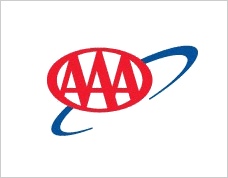 New Name Reflects Coast-to-Coast Presence
WALNUT CREEK, Calif., July 15, 2013 – AAA Northern California, Nevada & Utah Insurance Exchange, a major provider of AAA-branded insurance, is changing its name. The company will now be known as CSAA Insurance Group, a AAA Insurer.
The new name better reflects the company's coast-to-coast business, is easier to communicate and is unlikely to be shortened. The previous name used a long geographic modifier that did not accurately represent all the states where the insurance company does business and was connected to its past integrated relationship with the Northern California, Nevada & Utah auto club. CSAA Insurance Group also replaces the name California State Auto Group.
CSAA Insurance Group offers automobile, homeowners and other personal lines of insurance to AAA members through partnerships with AAA clubs in 23 states and the District of Columbia. It is one of the largest personal lines insurance groups in the United States and is rated A+ by A.M. Best.
The company's insurance products will continue to be marketed as AAA Insurance and members will continue to purchase AAA-branded insurance through their local AAA clubs just as they always have. This name change refers only to the company underwriting the insurance products.