CSAA Insurance Group Receives National Recognition for LGBT Workplace Equality
March 16, 2016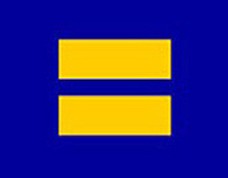 AAA Insurer earns perfect score on Corporate Equality Index
WALNUT CREEK, Calif., March 16, 2016 – CSAA Insurance Group, a AAA Insurer, again received a perfect score of 100 percent on the Corporate Equality Index (CEI), a national benchmarking survey and report on corporate policies and practices related to LGBT workplace equality. Now in its fourteenth year, the report is administered by the Human Rights Campaign Foundation (HRC).
"We are proud of this recognition for our deep and longstanding commitment to diversity and inclusion," said Paula Downey, president and CEO of CSAA Insurance Group. "We value the outstanding contributions of all of our employees, and when everyone brings their whole selves to work, we are a stronger company."
The 2016 CEI rated 1,027 businesses in the report, which evaluates LGBT-related policies and practices including non-discrimination workplace protections, domestic partner benefits, transgender-inclusive health care benefits, competency programs, and public engagement with the LGBT community. CSAA Insurance Group's efforts in satisfying all of the CEI's criteria results in a 100 percent ranking and the designation as a Best Place to Work for LGBT Equality. CSAA Insurance Group joins the ranks of 407 major U.S. businesses which also earned top marks this year.
"In this 2016 Corporate Equality Index, hundreds of major businesses responded to our new standards for workplace equality with exceptional leadership," said Deena Fidas, director of the HRC Foundation's Workplace Equality Program. "CSAA Insurance Group not only meets these standards, it goes above and beyond the call of duty, making commitment to equality a fundamental aspect of its corporate values."
The Human Rights Campaign is America's largest civil rights organization working to achieve lesbian, gay, bisexual and transgender equality. By inspiring and engaging all Americans, HRC strives to end discrimination against LGBT citizens and realize a nation that achieves fundamental fairness and equality for all.
About CSAA Insurance Group
CSAA Insurance Group, a AAA Insurer, offers automobile, homeowners and other personal lines of insurance to AAA members through partnerships with AAA clubs in 23 states and the District of Columbia. Founded in 1914, CSAA Insurance Group is rated A+ by A.M. Best and is one of the top 20 personal lines property casualty insurance groups in the United States according to the National Association of Insurance Commissioners. The company was also named one of the 50 most community-minded companies in America by Points of Light in 2014.