WALNUT CREEK, Calif., Dec. 12, 2019 – CSAA Insurance Group, a AAA insurer, has named Andrea Hecht as executive vice president and chief financial officer, and promoted Chief Risk Officer Jeff Huebner to executive vice president. Both report directly to President and CEO Tom Troy.
"Andrea and Jeff are valuable additions to our executive leadership team," said Troy. "Andrea has played a critical role leading our financial operations and brings a wealth of experience with results-oriented financial rigor, and Jeff in his expanded role will provide us greater visibility into the ways we protect our business and grow our assets in service to AAA Members."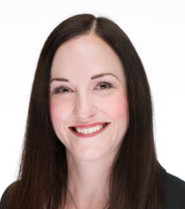 As executive vice president and chief financial officer, Andrea Hecht leads the company's Finance division and is responsible for the accounting, financial planning and analysis, audit, investments and tax functions. She most recently served as CSAA Insurance Group's controller, overseeing accounting operations, including financial reporting, general ledger, tax, enterprise disbursements, investment accounting, treasury and enterprise controls. Prior to joining the company in 2017, Hecht spent 12 years in Ernst & Young's Assurance practice, and she previously served as a managing director at BKD CPAs & Advisors. Andrea is a Certified Public Accountant and holds a Bachelor of Science in Business Administration in Accounting from Ohio State University.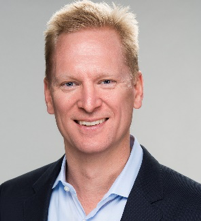 As executive vice president and chief risk officer, Jeff Huebner leads the company's Risk division, overseeing enterprise risk management, capital strategy, reinsurance programs, corporate insurance, and business resilience, with the added responsibility for real estate, procurement and security. Huebner has been at CSAA Insurance Group for more than 18 years and brings deep industry knowledge. He serves on the Board of Directors for AAA Life Insurance, the Board of Governors for the California Insurance Guarantee Association and the Board of Directors of Junior Achievement of Northern California. He holds a Bachelor of Arts from Dickinson College (Carlisle, Penn.) and Master of Business Administration in Finance from Notre Dame de Namur University (Belmont, Calif.).
About CSAA Insurance Group
CSAA Insurance Group, a AAA Insurer, offers automobile, homeowners and other personal lines of insurance to AAA Members through AAA clubs in 23 states and the District of Columbia. Founded in 1914, the company has been rated "A" or better by A.M. Best for more than 90 years, and is one of the top personal lines property casualty insurance groups in the United States, according to the National Association of Insurance Commissioners. The company has been repeatedly named one of the 50 most community-minded companies in America by Points of Light. More information is available at http://csaa-insurance.aaa.com and on social media (Facebook, Twitter, LinkedIn).
###