A.M. Best Rates AAA Northern California, Nevada and Utah Insurance Exchange A+
May 30, 2012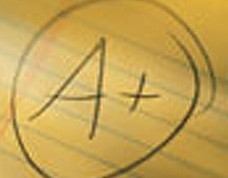 Company Provides AAA-branded Insurance in 23 States and Washington D.C.

WALNUT CREEK, Calif., May 30th, 2012* - AAA Northern California, Nevada & Utah Insurance Exchange, a major provider of AAA-branded insurance, is proud to announce that worldwide-insurance ratings agency A.M. Best has renewed its A+ rating. The company has maintained a rating of A or higher for 83 years.

"Our rating validates that we are well-positioned for growth," said CEO Paula Downey. "We have the capital strength to invest in the products, services and technology we need to compete in a national market. We're so pleased that A.M. Best recognizes the steps we've taken to expand into new geographies and to improve our overall profitability."
AAA Northern California, Nevada & Utah Insurance Exchange is also known by its group name, the California State Auto Group. The company offers a full line of insurance products including homeowners, auto, renters, and personal umbrella policies. It is one of the top 20 property and casualty insurers in the United States. Through partnerships with AAA clubs, the company offers AAA-branded insurance in 23 states and the District of Columbia.
AAA insurance customers are eligible for all the benefits of AAA membership including emergency roadside assistance, maps, travel, and a wide array of discounts at hotels, car rental chains, restaurants, and traditional and online retail stores. Visit www.aaa.com for more information.
A.M. Best Company provides credit ratings for the insurance industry. Consumers shopping for insurance use Best's ratings and analysis to assess an insurer's financial strength and creditworthiness. The A.M. Best rating scale ranges from "Secure" (ratings B+ through A++) to "Vulnerable" (ratings B through F; and S).
The AAA Northern California, Nevada & Utah Insurance Exchange offers automobile, homeowners and other personal lines of insurance to AAA members through partnerships with AAA clubs. It is one of the largest personal lines insurance companies in the United States and is rated A+ by A.M. Best.
*Revised July, 2012