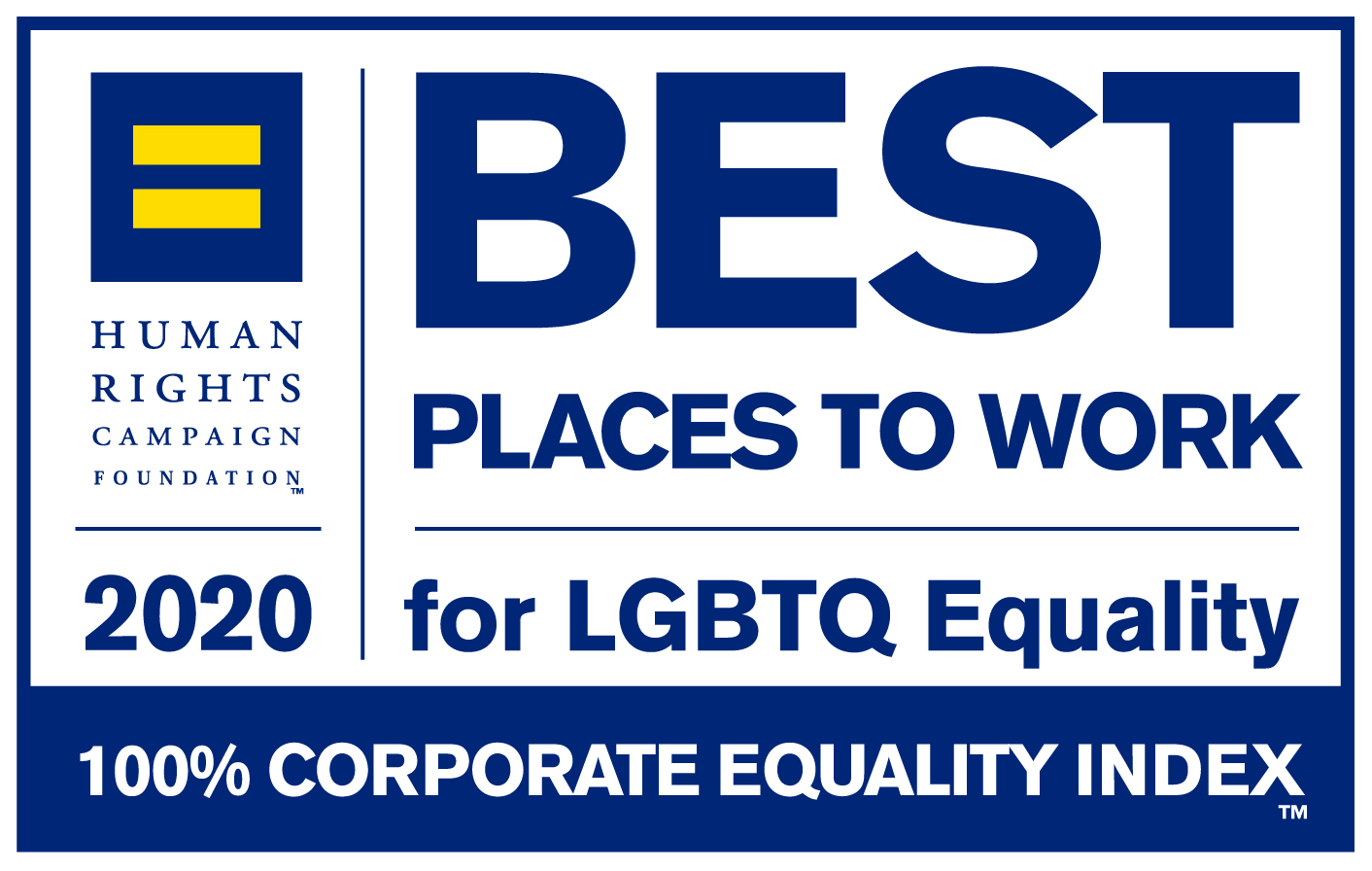 WALNUT CREEK, Calif., March 11, 2020 - CSAA Insurance Group, a AAA insurer, received a perfect score of 100% on this year's Corporate Equality Index (CEI), extending its longstanding record as a "Best Place to Work for LGBTQ Equality."

Now in its eighteenth year, the CEI is a national benchmarking survey and report administered by the Human Rights Campaign (HRC) on corporate policies and practices related to lesbian, gay, bisexual, transgender and queer workplace equality. CSAA Insurance Group has received a perfect score since 2005.

"We foster a culture of belonging that recognizes our differences, and encourages us to leverage our unique abilities to influence creative and innovative solutions," said Tom Troy, president and CEO of CSAA Insurance Group. "Our goal is to be an inclusive model for all of our stakeholders – customers, employees, suppliers and partners – and create positive outcomes at work, where we live and in the marketplace."
CSAA Insurance Group earned its perfect score by satisfying all of the CEI's detailed criteria under five broad categories:
Non-discrimination policies
Employment benefits
Demonstrated organizational competency and accountability around LGBTQ diversity and inclusion
Public commitment to LGBTQ equality
Responsible citizenship
"The impact of the Human Rights Campaign's Corporate Equality Index over its 18-year history is profound," said HRC President Alphonso David. "In this time, the corporate community has worked with us to adopt LGBTQ-inclusive policies, practices and benefits, establishing the Corporate Equality Index as a primary driving force for LGBTQ workplace inclusion in America and across the globe. These companies know that protecting their LGBTQ employees and customers from discrimination is not just the right thing to do – it is also the best business decision."
The results of this year's CEI showcase how U.S.-based companies are promoting LGBTQ-friendly workplace policies in the U.S., while advancing the cause of LGBTQ inclusion in workplaces abroad. The full report is available online at www.hrc.org/cei.
About HRC
The Human Rights Campaign Foundation is the educational arm of America's largest civil rights organization working to achieve equality for lesbian, gay, bisexual transgender and queer people. HRC envisions a world where LGBTQ people are embraced as full members of society at home, at work and in every community.
About CSAA Insurance Group
CSAA Insurance Group, a AAA Insurer, offers automobile, homeowners and other personal lines of insurance to AAA Members through AAA clubs in 23 states and the District of Columbia. Founded in 1914, the company has been rated "A" or better by A.M. Best for more than 90 years, and is one of the top personal lines property casualty insurance groups in the United States, according to the National Association of Insurance Commissioners. The company has been repeatedly named one of the 50 most community-minded companies in America by Points of Light. More information is available at http://csaa-insurance.aaa.com and on social media (Facebook, Twitter, LinkedIn, Instagram).
###