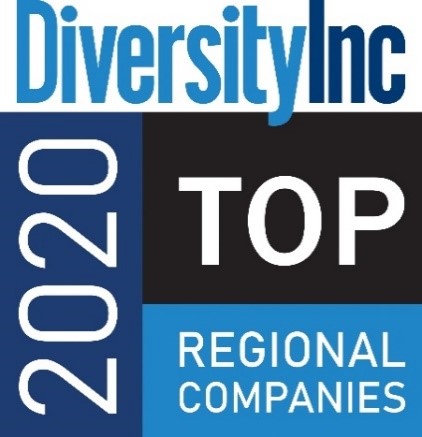 WALNUT CREEK, Calif., May 18, 2020 – CSAA Insurance Group, a AAA insurer, has been recognized by DiversityInc in its 2020 list of the top six regional companies for diversity.

"The power of inclusion is one of our core beliefs," said Karina DeLaCruz, vice president of Community, CSAA Insurance Group. "Fostering inclusion is critical to maintaining a competitive advantage. Given our shift to a work-from-home model, now is the time to make sure that we all feel included, connected, engaged and heard."

DiversityInc is a recognized leader in assessing diversity, equity and inclusion management in corporate America. The results are derived exclusively from corporate survey submissions from companies with at least 1,000 employees. The more than 1,000 participating companies are evaluated within the context of their own industries and are assessed in six key areas of diversity and inclusion management:
Human capital diversity metrics: gender and racial/ethnicity breakdown of representation in overall workforce representation, overall management, senior management, new hires, promotions, and 10% highest-paid populations

Leadership accountability: CEO/senior leadership commitment and accountability, board of directors, office of diversity and inclusion, diversity council practices and representation metrics

Talent programs: employee resource groups, mentoring, high-potential and sponsorship programs, practices and participation metrics

Workplace practices: talent acquisition, talent management, onboarding, diversity training, workforce development and engagement, LGBTQ+, people with disabilities, military community and employee benefits policies and practices

Supplier diversity: spend with companies owned by people from underrepresented groups, accountability, and practices

Philanthropy: contributions to non-profit organizations focused on people from underrepresented groups, employee volunteerism and matching programs and practices

"The companies recognized by DiversityInc understand that nurturing an inclusive environment where everyone has a sense of belonging drives profitability and results in a competitive advantage," said Carolynn Johnson, CEO of DiversityInc. "CSAA Insurance Group's data demonstrates a strong commitment to philanthropy and is a valued addition to our list of Top Regional Companies."

More information about DiversityInc's awards, including the other Top Regional Companies, is available at DiveristyInc's website.
About CSAA Insurance Group

CSAA Insurance Group, a AAA Insurer, offers automobile, homeowners and other personal lines of insurance to AAA Members through AAA clubs in 23 states and the District of Columbia. Founded in 1914, the company has been rated "A" or better by A.M. Best for more than 90 years, and is one of the top personal lines property casualty insurance groups in the United States, according to the National Association of Insurance Commissioners. The company has been repeatedly named one of the 50 most community-minded companies in America by Points of Light. More information is available at http://csaa-insurance.aaa.com and on social media (Facebook, Twitter, LinkedIn, Instagram).
###